There are 3 chances to win up to $3000 cash!
1st Prize: $3000

2nd Prize: $2000

3rd Prize: $1000
Tickets are $10 each.  Only 3000 tickets sold.
Proceeds will be used to improve the quality of life for persons with physical, mental, and emotional challenges through equine related therapy.
Thank you for your support & good luck!
Draw Date: November 9, 2021 at 1pm @ WETRA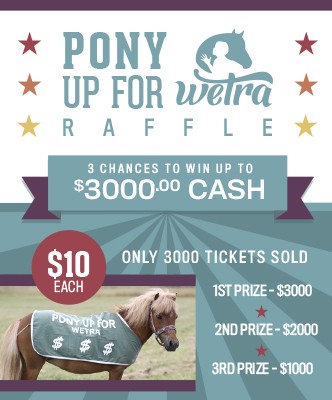 To purchase tickets, please fill out the form below and your tickets will be mailed to you.
Tickets can also be purchased in person with cash or cheque at WETRA (3323 North Malden Rd, Essex, Ontario).


Lottery license #: M848209